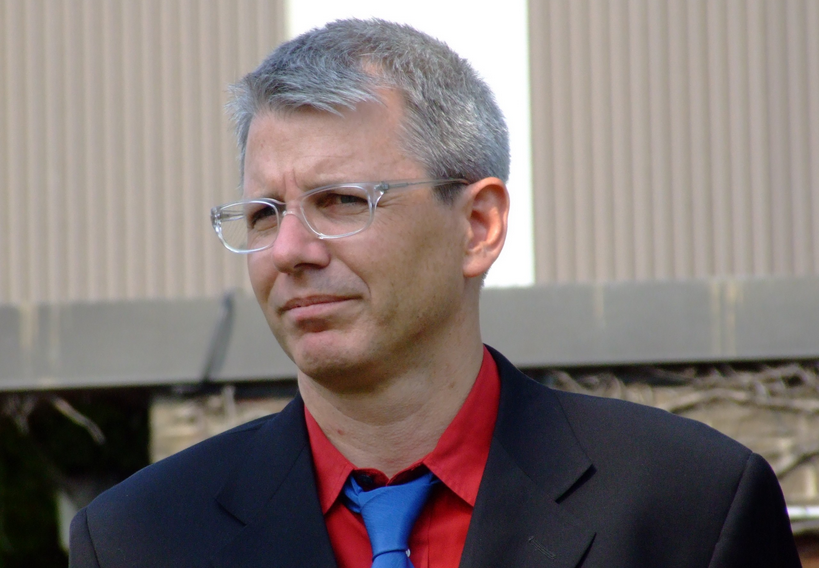 In September of 2007, Toronto's most interesting temporary nightclub, CiRCA, was about to open. Exiled New York City club king Peter Gatien of Party Monster fame granted me an interview about the entertainment facility; I was thrilled. The club had faced years of delays, mostly regulatory, led by an alliance between the AGCO and Adam Vaughan. Vaughan was the local councillor in the ward, and one of his raison d'êtres was putting a cap on the number of nightclubs in Toronto's Entertainment District, something about which we frequently sparred in public forums.
I faithfully transcribed my interview with Peter Gatien in the Torontoist post and I was very happy with it. It gave a glimpse into an amazing project many people thought was going to be just another mega-club on Richmond Street, when it was so much more. Not everybody was happy with the post, though.
A day after I posted it, my phone rang. It was Adam Vaughan and he was pissed. Apoplectic even. His objection was the following line in the post, specifically the second clause:
My guess is it's probably some special interest like real estate developers, my guess is their contributions to campaigns have influenced politicians who might want to help companies develop in the area. -Peter Gatien
He yelled at me for roughly twenty minutes, saying the post was libelous. I objected, saying I had only transcribed another person's words, and he said I knew nothing of the laws of Canada because I was a "foreigner." He said that Torontoist could be sued, I could be sued, and I should know better than to insinuate that he took money from developers and that they were affecting his judgment on the local nightlife issue. He brought up his decades-long journalism credentials, as well as his campaign promise not to accept developer money. He was furious.
What I did next was definitely the wrong move: I changed the post without asking my editor David Topping. Adam had given 20 year-old me a good scare, and he convinced me that I was somehow guilty of libel. I removed the line that says, "my guess is their contributions to campaigns have influenced politicians who might want to help companies develop in the area," and replaced it with a line I had edited out for brevity: "To the condo developers, this area is still pretty cheap."
For the record, I know Adam Vaughan never accepted developer money for his campaigns. He made a point of this and published a list of his contributors; no developers were on the list.
This story is one of three times Adam and I publicly faced off; the other notable one was when he called me "a tough little 20 year-old" for challenging his infamous "mess of drugs and graffiti" video that he eventually pulled from his first campaign website.